More than half of kids over age 6 have some degree of tooth decay. When cavities aren't treated, they may cause pain, infection, and even tooth loss.
Pediatric dentistry can help repair cavities before they worsen or cause complications for your child.
Modern dental procedures have allowed us to repair cavities discreetly using composite fillings, also called tooth colored fillings. Kids with tooth colored fillings can keep decayed teeth in place without sacrificing aesthetics.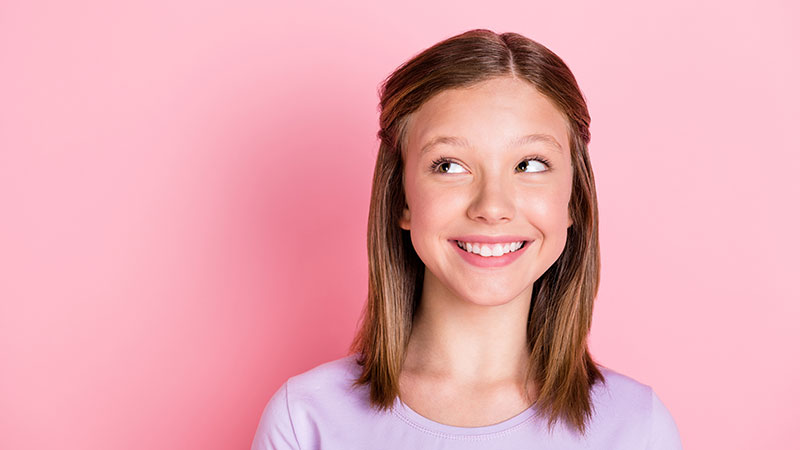 Did you know that tooth decay is the most prevalent chronic disease for U.S. children? According to the American Academy of Pediatric Dentistry, even kids as young as six months old can experience tooth decay. Tooth colored fillings can fix damaged teeth, but the best treatment is to prevent decay, also called childhood caries, in the first place.
Parents can help their kids avoid cavities by limiting their exposure to sugar-filled food and drinks.
Tooth colored fillings and your child
Your child is administered a local anesthetic after which the decay will be removed from the teeth, and the area treated will be thoroughly cleaned. A composite material will bond to the tooth surface then stabilized with a curing light. Finally, the fillings will be adjusted for comfort and may include a temporary crown, if needed. Though most children experience minimal or no discomfort during the procedure, it is normal to experience some pressure. You may wish to discuss sedation options with your pediatrician if your kid has dental anxiety or fears about the treatment process.
How long will the composite filling last?
Tooth-colored fillings are durable and capable of withstanding regular wear and tear in children Brushing twice daily, flossing once daily, adopting or maintaining healthy dietary habits, and regular visits to your kids dentist to evaluate progress will help ensure the long life of your child's composite filling(s).
Contact Sweet Tooth Kids' Dental Care
If your child complains about a painful tooth, it's best to get it checked out immediately. Sweet Tooth Kids' Dentistry, offering composite fillings in Downers Grove IL. You can schedule an appointment online or by calling us. 
Learn More About Fillings
Cavities, Fillings & Core Buildups
Preparing Teeth for Fillings