Has it been a long time since your child visited the dentist for dental cleanings or an exam? Regular pediatric dental exam are essential to maintaining good oral health and preventing cavities. During regular checkups and dental cleanings, the dentist will examine the mouth and determine if any problems exist. In addition, she can discuss ways to prevent future tooth decay.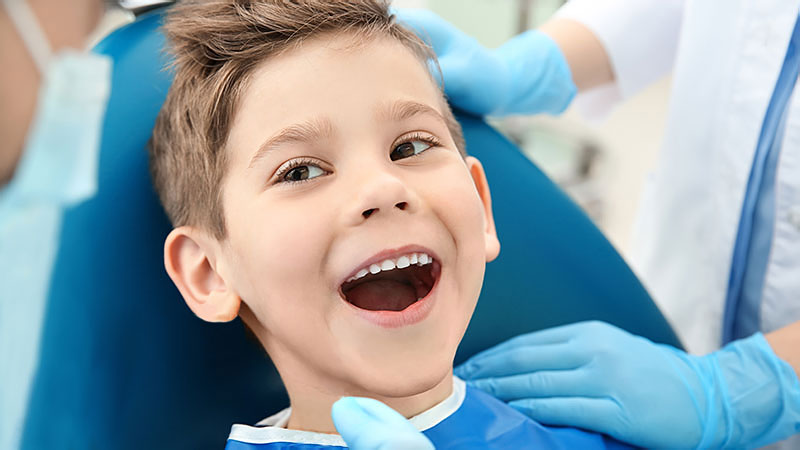 A typical child's dental cleaning
At Sweet Tooth Kids Dentistry, we start our dental cleanings by first checking in with mom, dad or the caregiver. Listening to any questions or concerns and determining how we can help motivate your kiddo to make keeping their teeth clean a priority.
We then check in with our little patient, see how they are feeling that day, pick out a favorite TV show, put some sunglasses on and sit back and enjoy the ride in the dental chair. Once our sweet friend is settled in and comfortable, we then proceed to a pediatric dental exam, take a visual survey of the teeth, take intraoral pictures and x-rays if necessary and then scrub a dub dub, time to sparkle up those teeth. Dr. Jamie highly recommends using an electric toothbrush at home to brush. Not only does it do a stellar job cleaning up teeth, it also desensitizes your little one to the noises he or she may hear at the dental office.
As part of the exam, Dr. Jamie helps kids realize which habits are harmful to their teeth and which habits are helpful to do every day. Part of this conversation includes discussion on diet, fluoride and hygiene.
Baby's First Pediatric Dental Exam Appointment
Baby's first tooth usually appears around 6 months of age. The American Academy of Pediatric Dentists recommends a child visit the dentist by their 1st birthday to have a pediatric dental exam. These early visits are integral for teaching oral hygiene, identifying areas of concern and setting up your child's oral hygiene for success and becoming a member of the exclusive no cavity club!
Children should visit the dentist every 6 months. This frequency allows Dr. Jamie to have a pediatric dental exam and diagnose a problem when it is small. The bacteria responsible for cavities snack on baby teeth like Cookie Monster eats cookies. If you see a black spot on your child's tooth, it's best not to wait.
Dr. Jamie offers professional teeth cleaning in Downers Grove IL.  Schedule an appointment today. 
Free Report: Your Child's First Visit
To download your free report, just complete the form below.

Learn More About Oral Hygiene
Brushing the Gumline and Contact Areas